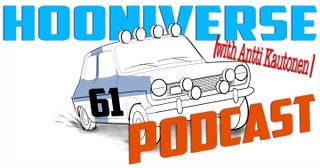 Our guest this week is Hooniverse European Editor Antti Kautonen. He owns a Peugeot 205, and he sounds like he should be fronting a Scandinavian Love Metal band... He's in 'MURICA for ten days, so we hooked up him with the appropriate vehicles for his trip.
A 2014 Dodge Challenger RT Blacktop Edition and a Ram 3500.
Head over to Hooniverse to hear his dulcet tones sooth your ear holes in this episode of the podcast.